I stand
June 11, 2009
I'm standing
with people near
but yet
feel so far.
I stand with people
and still feel alone.
I stand in a crowd
that's big
and loud
and still I hear
no sound.
I stand
and look at the ground.
I sit
and bow my head
as if
the weight of it
is lead.
No one sees me.
I stand alone
in the corner of the room.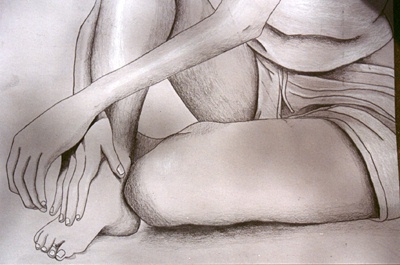 © Omar M., Phildelphia, PA