ETERNAL LOVE
June 11, 2009
Looking outside my window tonight,
The black-blue sky twirls through my mind,
And my bright-lit eyes turn the sky bright,
As the clouds, the soft cotton kind,
Rearrange into a portrait of you and I.
My throbbing soul reaches out,
To admire the beautiful sight,
But a dark cloud approaches,
And sits between you and I.
Was it your past... or mine?
My heart turns cold, I need to cover it up,
So I bring my old self back to life,
Because then I never got hurt, never cried.
Your past was knife after knife after knife,
And you stabbed me with them til I finally died,
Til I told the rest of my life to stop.
But my heart touches yours,
And turns yours cold, too.
That was not my intention,
I do not want to lose you, too,
Because my life walked out on me,
Now all I have left is you.
"I need to make this work,
I cannot lose him, too!"
And the dark cloud disappears,
It gets eaten by the blue.
I see us joining hands together,
And me becoming one with you.
As we fly towards eternity,
Our souls grow wings and fly, too.
The road to eternal love is lengthy,
But I know I will make it through,
Because I'm taking that trip with you.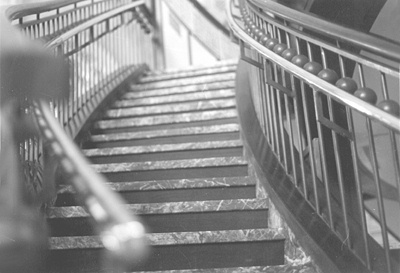 © April P., Marblehead, MA