Like a Man
MAG
So, you say you're in love?
Sure, you love his warm, benign lips
And delicious breath.
The savory, redolent spice
Of Abercrombie cologne.

You love his thick, sinewy hands
Masculinity, vigorously gripping and gliding,
Making you frail, forceless,
Depleted as a busted balloon.
These luscious provisions
Turn you tipsy and tingly
All over.
Certainly, you love this.

Yet, when the lights go aflame,
And your lover's facade cracks and peels away,
Exposing your Casanova to be a simpleton,
A peasant, a nitwit, a fool,
No longer does your tender bosom
Tickle with bliss.

Impassively, you say a casual adieu,
Leaving only your sugared perfume
On his crisp cotton sheets.
Feeling like a dim felon, impure,
A tainted slayer of love, of hearts.
Feeling like a man.
Truly, this liberation is what you love.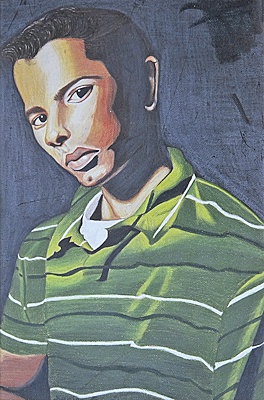 © Karina G., Kannapolis, NC