A Secret Place
June 10, 2009
Into the lush forest I follow thee.
You lead me into a dream, green and fair.
Running and jumping far ahead of me,
Around us all the quiet trees, they stare.

The place we go to, I do not know of.
A secret place, meant only for us two.
A symbol, you say, of our lasting love.
Your laughter is the sound of falling dew.

Quiet you say! Or else they all shall know.
Within your voice I hear your soul, it sings!
Oh please don't ever leave me, my dear beau!
I want to be your Queen, and you my King.

This place I will forever hold so dear,
With you I know I have nothing to fear.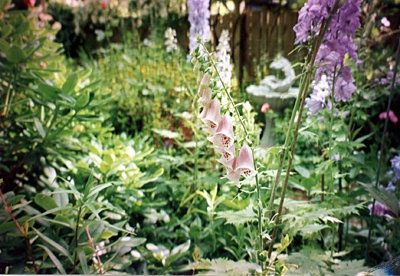 © Violet B., Phoenix, AZ