Is it love or lust?
June 10, 2009
I don't know what to do
it's killing me inside
I want to be close to you
like I was that very first night
I want to feel your lips against mine
and hear your voice in my ear
whispering sweet things

I'm not supposed to feel this way
I don't know what to do
with the things I feel about you
Do I ignore it all or let it lead me
to where I'm supposed to be?

You left me
but you're coming back once again
Is it because you feel what I feel?
Or is it just another lie?
How will I ever know
if I'm making the right choice
by telling you
I don't want anything to do with you
because we both know that's not true
but I have to try and protect my heart

What am I supposed to do
with the things I feel about you?
Every song I hear
reminds me of you
And then I think
am I where I'm supposed to be
Did I do the right thing
by staying away
Am I protecting or hurting myself?

Am I supposed to be with you
like my heart desires?
I need some answers
cuz my heart is screaming
and about to fall apart
the stitches aren't holding
and the band aids aren't workin

you left for your own reasons
and changed my life in so many ways
you allowed me to explore other things
and I learned what I really need.

My eyes have been opened to a whole nother world
and I have seen the good and the bad
when it comes to guys like you

There is no longer anything there
when I hear your name in the hallway
or think back to when we were together

you were never there for me
and I knew it all along
but I'm glad I met you
and did the things I did
because you taught me so many things
that I never would have learned on my own.
You showed me I cant trust most
and I need to live my life by the second
and not worry about what tomorrow brings.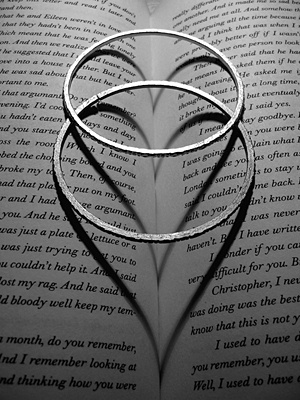 © Julia K., Old Tappan, NJ