not today
June 10, 2009
Voices in my head
Tell me to run away
But the only one I want to
Run away to is you.
But you're never there.
In my darkest times
It's hard to tell if you care.
When I want to talk
You want to run.
When I start to walk
You let me go,
I have thoughts
You'll never stay to know.
Thoughts in my mind
Tell me to slip away
But I want to
Slip away to only you.
You're like my protective castle
But talking to you
Has become a hassle.
When I want to breath
Your words suffocate me.
Through your stories I cant see-
are you lying to me?
Noises tell me to fade away,
So I faded away,
But not back to you.
Not today…
If there ever was a day.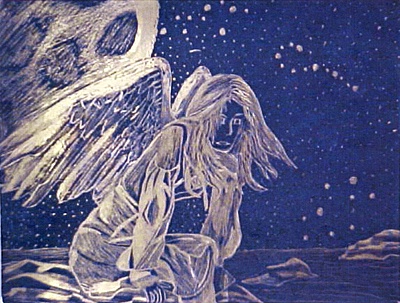 © Kaylen C., St. Clair, MI