Love
June 9, 2009
There's a special thing in life so full of Happiness and Joy.
One of the only things in life that can enjoy and Destroy.
These special connections can be through female and male.
So significant, so touching, so Close, Such great detail.
This special thing only comes once a life. One chance to make it right.
One chance is all you get, take it or Leave it, Put up with the fight.
Love is a beautiful thing. It's so rare and taken for granted
Love is mysterious, exciting, crazy, thrilling, and enchanted.
There are many different kinds of love. The kind you share with your soul mate
Love that is a friendship, maybe even relationship with love and hate
Love is so amazing. Words can barley describe. So life changing
So like a fairy tale, so unexpected, or maybe you did some arranging
Love is something everybody living wants to have in there life.
So unbelievable. Where one day you'll be Husband and Wife.
There's the cuddling, the Kissing, The hugging, the sneaking out.
The many hours on the phone. The many hours you can't go without.
Movies… Dinners… Party's… And the rest of the oh so many dates.
And then only time will tell when the dim Disaster awaits.
The other side of love that's not shown often. The heartache.
The lies, the trust, the partnership, to know all of it was fake.
It's what people don't see about love that is the most destructive
The people being used, People that are being cheated on by the seductive…
It's what we don't see that can hurt us the most…
Being hurted by the people that are the most close…
The one you thought you actually loved witch soon turned to hate…
It wasn't because one cancelled it off; it was because of a thing called fate.
So we can't forget the things about love that we adore
But at the same time, don't forget about the things that were there before
So whoever this is… Reading this poem, I'd like you to think… hard.
Close your eyes. You're not closing you're eyes if your still reading!
Open your eyes. When you read this poem, who did you think of?
Who? Well, that one person… That lucky person is your True LOVE.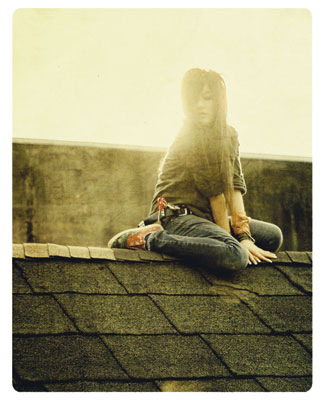 © Hailey J., Lake Oswego, OR