7th Grade Heartache
June 9, 2009
Seventh grade finals, my heart leaps with fright;

Is this a rhyming poem? It might

Not be because I am a writer who has learned more

Of the craft – imagery, foreshadowing, immediate repeat.

Other feats of persuasion - let me write about my

Fear of dark shadows of unknown, and you will know I am talking about

The 7th Grade Class Final Portfolio Writing Project to be done at home

While your friends are texting, going to the movies, and hanging out.

Inviting me there; it is not fair, I am all alone

With my pencil, my paper, my laptop, my cookies, my tears; NO joy.

Every time I take a glance at the blank paper before me, I feel a passion

Detest, loathe, and despair.

Such agony finds me crying in my Coke. I ask, "Who would understand this place I'm

in?" Has anyone else felt the lack of hope?

AND THEN, a light goes off in my weary brain; the sun is rising because I

See the point!

I will write to express my feelings, to enlighten other 7th Grade teens

Who have to do such a project to matriculate to

Eighth Grade Class Final Porfolio Writing Projects!

They will read my words and know that they are not alone. True learning takes place

Sometimes with agony and despair.

Just like with kindness, to connect hearts and souls by writing is a gift of

The unknown.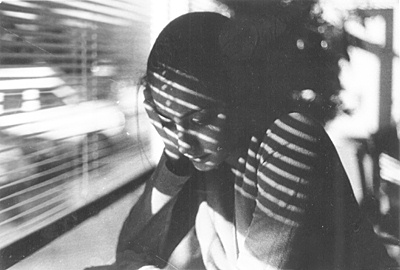 © John O., New City, NY