storms
June 9, 2009
the sky is so ominous and lit up.
the brilliance is breath taking.

the rain is soothing.
to dance and play under the pouring drops is an amazing and new experience every time.

the loud, heart-racing sound of thunder
echoes throughout the sky.

although storms tend to represent destruction,
they are calming and peaceful to me.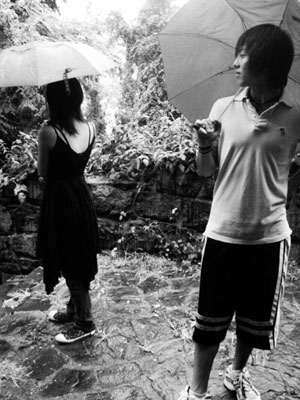 © Yuki M., Fort Lee, NJ