Who Am I but Who I Am
June 9, 2009
I am curious, peculiar
I wonder how it all began
I hear the fairies, their whispers in my ear
I see the cloud, it's blowing cool air, chilling my soul
I want an adventure, fireworks and all
I am curious, peculiar.

I pretend to control, the puppeteer maneuvering strings
I feel tearful, thinking about those fairies
I touch the cloud, and the cool air turns warm
I worry of the future, darkening the storm's light
I cry upon the face of the darkness
I am curious, peculiar.

I understand it's supposed to be a mystery, until tomorrow.
I say I'll be fine, that I understand why I can't know
I dream to understand, to stop following a pace not of my own
I try to catch up, to make it on my own
I hope I can do it
I am curious, peculiar.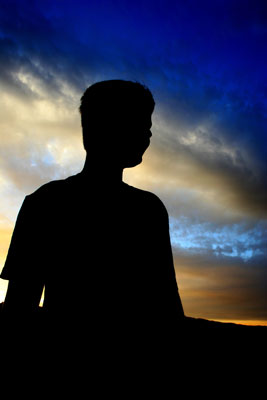 © Monica L., St. George, UT