Touching a Dream
June 9, 2009
Showers of daisies, powdered in the pollen brought by candied bees,
Remote controls, a surf board riding on the waves of entertainment,
Dangerous snakes turned jolly, after a poke in the eye with acne cream,
Vegetables dance, and sprout hard candies for shoes,
Big brown bears weep, for the loss of their favorite TV show,
Squirrels knaw on the surface of a boat – a boat made of pajamas.

Vile plumes of dirt scrape my eyes, as I ride by on my wild carrot
which I tamed myself, by the way,
Crocodiles hunt not their prey, sustenance for their angry soul
but for friends, to tell their tales of the monkeys they would have seen,
Oh the monkeys, as they crowded around me, flinging nothing of less disgust
Than pure sunshine itself.

The hair on my back stands up, as I see the lavish king of this place,
He looks at me, with his eyes ever fixed on me,
I reach out, to take his crown,
And it's everything like touching a dream.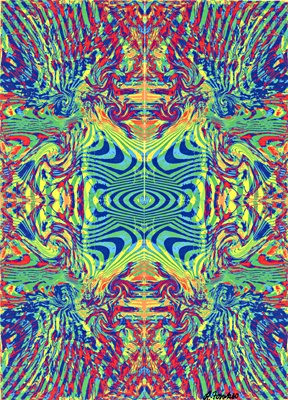 © Ashley F., Quincy, MA