Silent Music
MAG
With something so wondrous as music,
Why would you strive for anything more?
Unless you also like silence -
Then, that's what poetry's for.
Convey your meaning with the scrape of a pen
When tears are filling your eyes.
Pour your heart onto the blank paper sheet
All your deep, dark secrets and lies.
Then tell the world how complete you feel,
How your soul is brimming with joy.
Put a smile on someone else's face, too
With the experiences you have enjoyed.
Music is normally meant for the ears,
Yet it travels down deep to the heart.
But you don't need an instrument for that same effect,
Just grab a pen and some paper and start.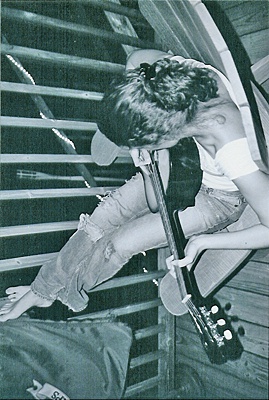 © Kendall B., Katy, TX