Sinner
June 8, 2009
Sinner

The angel coughs
And slowly turns its head.
It's dying.

The flowers bloom
But withering slowly
They fold in upon themselves
Dead or dying
The smell of decay fumes from below
An innocent is paying the price
For another's deadly sin.

The angel smiles at those surrounding it
Halo flickering on and off
Unsure as to what exactly
They are expected to do—
The spectators crowd around their fallen comrade
Lost and disbelieving.

The flames tear through a forest
Trees crying out in agony
As it burns and devours lives
The fire smiles
Its work is nearly done.

The angel raises a hand
A farewell to those who care
For each cough brings up blood
And it's slowly growing weaker
Strength dwindling away
Until even its reserves have nothing left
Nothing with which it might pay the price life demands
A heavy debt to have.

A baby cries, alone
Screaming to deaf ears
An innocent has died
While the one to commit
The deadly sin
Lives.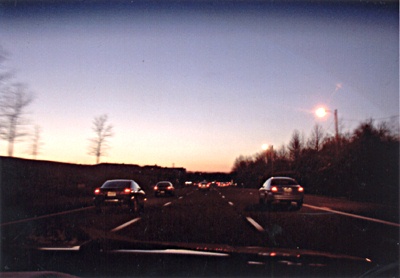 © Carolyn K., Toms River, NJ