Remember
MAG
With sap-stained hands
you lead me wildly
up our familiar pine tree,
each branch a memorized step.
faster & faster
higher & higher
we long to taste the summer sky,
climbing farther into the depths of June.
Pull me gently to the night
where our burning bonfire embers highlight your eyes
and smoke spreads willingly at your command.
Guide me to our safe house haven
hidden from August's view.
Fall asleep in our pine tree.
We'll smell sour-sweet.
And when the leaves start to whisper ...
we'll answer back with echoed laughter.
Lay your head back in the long grass.
For one day,
forget we must grow up.
You are the King of my Daytime Dreams.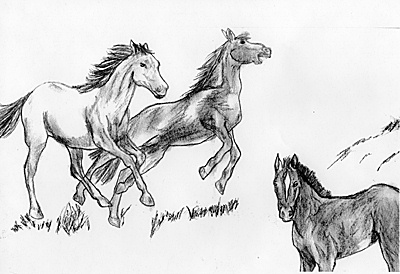 © Ali A., Eau Claire, WI