Good-Bye
MAG
I walked into
the nursing home, I
never thought I
would feel the way
I did.

To see you stringing
a large bead necklace,
listening to the parakeets
sing and flutter in
their cage, I never knew
I would feel sad.

When you said I
looked just like your
granddaughter, I didn't
know tears would fill
my eyes.

Seeing you not able to
walk, stains on your
clothes, hunched over in
your wheelchair made
me uncomfortable.

But what you don't
know is that you
left me more than
your beautiful
wedding silver, more
than you could know.

You left me memories.

Memories of Barbie
presents at Christmas,
of feeding your cat
Mischief, of ignoring
my squeaks and
wrong notes of my
beginner's clarinet.

Memories of a once
beautiful house, of
picking "posies" by
your porch, of riding
a tiny tricycle in the
extra room.

Memories of playing
with old toys and
baby carriages of my
mother's, of you
showing me things
you had made.

Memories of happiness,
of kindness, of love
that would soon be
in the past.

I kissed your paper-
thin skin on your cheek,
hugged you and said,
"Bye, Grandma." Whether
you knew who I was
and what I said, I don't
know, but I know we both,
on some level of consciousness,
love each other.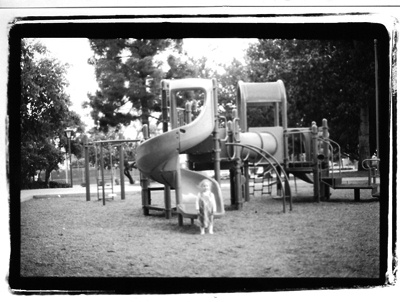 © Rebecca W., W. Hollywood, CA