Out of the Cellar
MAG
In the cool, damp cellar
Moisture condenses
On old lead pipes.
Old air doesn't escape
Through cracks
In Bricks.
Spaces simply allow
The cold to chill.
Wind whispers through
Failed, plastic weather-proofing,
Making the windows
Inhale and exhale
Like an old person
With chronic emphysema.
Little chewed up
Bits of steel wool
Lie inanimate
Outside mouse holes,
Unable to keep
The rodents at bay.
Behind a faded blue tarp
Is a set of stairs,
Which ends shortly
And reaches a door
Which only leads
From the outside
Inward.
What little use
it is now.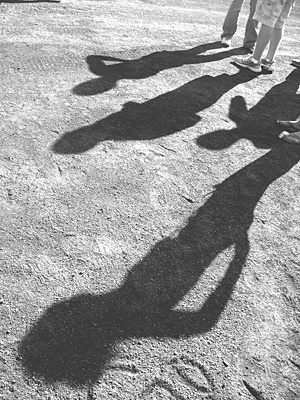 © Trella R., Mountain Lakes, NJ