Eggshells
MAG
As I stepped into the
crisp cool October night,
watching the moon
rise the length of
a 25 m.p.h. sign.
As if to say how fast
the moon was allowed to rise.
I was lost
in the harvest glow
waiting for something
to happen.
Waiting for the right time.
Waiting for the right answer.
Waiting for my soul to
come back to me.
Because what good is a
man without a soul?
He is just as good as
a misspelled word in
a dictionary.
No room for error
always on tip-toes
walking on eggshells.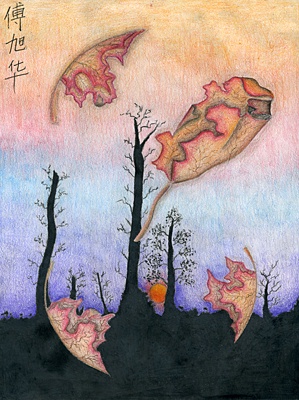 © Becky F., Sacramento, CA