Your Approval is Necessary.
June 10, 2009
I look around me keeping my shoulders stooped, as if to protect myself from those razer-thin whispers.
Girls made out of paper and skinny, skinny bones glare at me over their diet sodas, clutched by stick-like fingers.
I am not welcome here in their imaginary world of perfect legs and calorie burning pills.
I am Alyx S.
I am Xsquared pounds.
I am not talented, pretty, or acceptable.
I am far from perfect.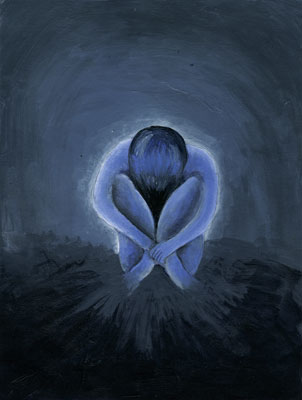 © Becky F., Sacramento, CA