Heart
MAG
They gave me this notebook and said,
"Put your heart into it."
And I wondered,
How? How do I do that?

I didn't know.
So I wondered.
I asked for help,
But I could get none.
"You must find it yourself," they said.
And I wondered,
How?
How do I find my heart?

So I read Shakespeare, Hawthorne, and Irving,
In the search to find my heart.
They had it.
But it was not mine.
So I wondered,
How?
How could I find the words to pour out my heart?

I could find no answer
So I stopped.
I stopped wondering.
I stopped searching.
And then I found it.

My heart poured itself onto the paper.
It filled pages and pages with my words.
Soon it was filled.
And so was my heart.
With the happiness of finding
The thing I had searched hardest for.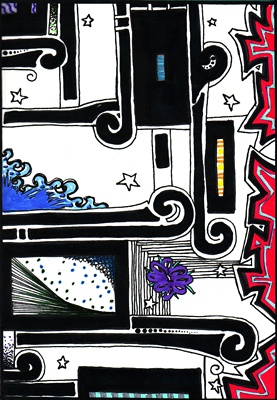 © Jessica D., Burke, VA