Tomorrow's Muse
MAG
Inferior fingers grip the pen.
She attempts to squeeze out words from clotted ink.
Still, there is nothing.

Agitated by her words,
(or lack thereof)
only shadows remain on her rosy stationary.

She focuses her senses,
waits for words, images or sounds to escape,
to decontaminate her mind,
for her to filter -
to inspire.

Yet all she can hear is silence.
Disgusted by the emptiness of both herself and the page,
She remains still -
taps her pen against the marble desk louder ...
Years for revelation,
forgiveness,
and stimulation to pull off their masks.

Then, plunging her hand down,
the first sentence emerges,
the silence that for so long engulfed her body,
like a disease destructively spreading,
was now broken.

Calm commences.
And she begins to write -
Irrevocably, words plummet onto the page
As if her hand would never stop.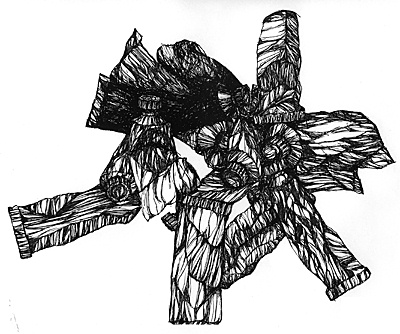 © Suzie L., Wyckoff, NJ