Unwanted Beauty
May 29, 2009
I am Unwanted Beauty

You are loved and I am unloved
You are hated because you are beautiful and I am hated because my beauty is unseen
You are noticed because you are like fine wine and I am thrown aside as if I am a rag doll
You are like the gold used to make jewelry that shines and is so fragile that could snap if beaten, and I am like brass that is dull and unpolished that is beaten and pounded to make wire and yet I still stay strong.
You are the statue on some ones pedestal that is shining and that they are always thinking about and I am nothing to the eyes imagination I am but a thought at the back of some ones mind.
You are the thing that hurts me the most and I am the thing that in your life is something that is not worth anyone's time.
You are the picture in every heart put there to last forever, I am the some thing that could fade forever, and no one would notice because I'll never be missed because I could never equal up to you
You speak and the room gets silent I speak and the world seems to move faster and I go on unheard.
I sit in the mirror and find a million faults and you sit behind me and see a million things that no one in this world has to offer
I wait behind you watching waiting for a love to find me and you, look behind, and envy my strength to keep trying to find what has been there from the start. Waiting for it to be noticed
I want everything that you are and you hope to be half of what I am
I find out soon enough
That I am
Loved and that you are my lover
That I am
Hated because I am beautiful and that you have seen it all along ( and you are my hater)
That I am
noticed and that to you I am like a like fine wine and
even though I am
like a rag doll it is only because I am so limber and I move around what ever life throws at me
That I even though I am
Like brass you still find a way to polish and make me into a fine piece of jewelry that is stronger than anything that anyone could imagine
I am the statue that you hold in your eyes and shines, which you hold in your heart and in your mind
I am the thing that you want to have in your life forever and that I am worth more than anything in the world to you
I am the picture in your heart that when I left never faded and I am the thing that you think about everyday in the morning and in the night as you lay down. And that I mean more to you than anyone in your world
When I speak in a room even if the room doesn't get silent and the world doesn't slow down you can hear my voice through the entire crowd
No matter how many faults I find you see that much more that I have to offer
I long for the day to be what you are and you long for me to notice that I am something that you would die to be
And when I notice your perfect eyes looking back at me and it looks as if they are smiling, I will not know what the meaning is. but I will feel a sense of relief and freedom. Then I will realize that the love that I feel for you and the beauty that I see in you that you also can see it some where in my unnoticed beauty.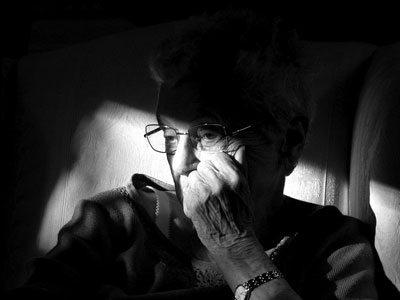 © Kate S., Hopkinton, MA