Love
May 29, 2009
I have always loved the word 'love'.

There's something funny about the way
It rolls off my tongue,
The 'L' sounds ticklish against my teeth,
The 'O' is deep and strong,
And 'V' sounds sharp and crisp.
'E' just makes it seem right somehow.

'Love' brings forth memories
Of phones off their cradles,
Of warm summer nights,
Of wool blankets and lumpy mattresses,
Of cold cereal and pizza.

'Love' makes me remember
The giggles and bright smiles,
The secrets told in darkness,
The promises kept and broken,
The friendship we all shared.

'Love' forces me to recall
The tears and desperation,
The struggled beating of a heart,
The unsubsiding anger,
The silence between us now.

'Love' now makes me think
Of phones resting in their cradles,
Of long, uncomfortable nights,
Of tear-stained blankets,
Of how much I miss you.

I have always loved the word 'love'.

But for some reason, now I love it less.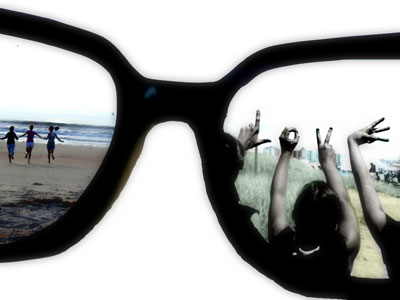 © Christina G., Bedford, NH