Reality? Or Just a Dream?
May 28, 2009
Parents pull out of the driveway and speed down the street,
The car started to fade away into the distance,
And watching from the window is a little girl,
Tears dripping from her blue eyes,
A frightening feeling enters her mind,
Her first time alone in a house.
Time flies by so quickly,
Noon turning into night,
Afraid to close her eyes, she stares out the window,
Glancing into the dark.
Trees blowing,
Crickets chirping,
She hears crunches of leaves,
What is that?
Thoughts started racing through her mind,
Starting to panic, she doesn't know what to believe,
Pacing back and forth she works her way toward the door,
She opens it quickly and collapses on the ground.
Bangs on the front door,
What should I do?
No phone,
No way of communicating with her parents.
She quietly sits back against a wooden chest,
Stomps coming from the stairs,
Should I run?
Creaks coming from her bedroom door,
Is this the end for me?
Taking silent breaths,
Not knowing if it'll be her last,
Not moving an inch.
The girl sits in her closest unaware of what's to come,
Seeing shadows traveling across her floor,
Slowly walking towards the door,
Not knowing how this night will end,
Tears start running from her eyes,
She covers her mouth to keep her emotions locked up inside,
But they just burst out.
The tall man swung open the door,
Nothing but a gun in his hand,
My life is going to end now…
She pictures her parents crying at her grave,
The girls' life is about to end,
That is until her nightmare vanished.
She jumped out of her bed and ran,
Sprinting through the house to her parents.
I love you, don't ever leave me alone again.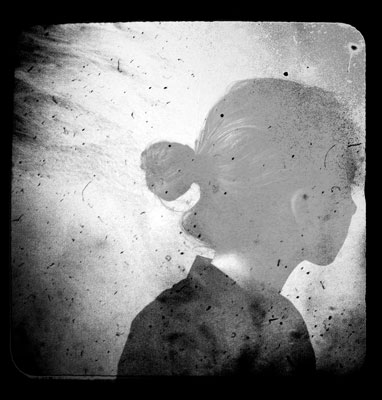 © Sarah M., Blairsville, PA