Just Another Shiny Plaything
May 28, 2009
It would have been so nice to have someone to hold me when I shook
to have someone to tuck the hair behind my ear when it fell in my face, covered my eyes
to have a hand to hold in a rainstorm on a quiet night
a little too optimistic, nonetheless, yeah it would have been great.

This I didn't even ask for
I never asked for anything, only listened, gave of myself
gave every part of me, and it took so much energy
how unlike me.

All I got were subtle glances, forced smiles, untelling shrugs, defensive remarks, floating answers, uncertain eyes.

You act like a child, treat me like your toy
something to be used, abused, and left in pieces
cheap and replaced so easily
like I was one shiny rattle that caught your eye in a chest of hundreds.

You had your fun, took what you needed, moved on
and left the mess for someone else to clean up
abandoned on the floor and so unloved.

I never asked for anything
and got nothing
no, worse than nothing, an uncaring something
I guess next time I'm speaking up.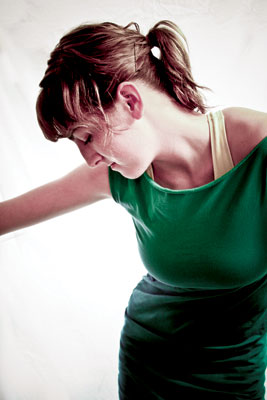 © Megan M., Ocala, FL