LifeLiNe
May 28, 2009
She sits there
with wrinkles
on her aged
and beautiful face
with hair as
white as the
New York snow
a cup of coffee
in her hand
Wisdom hides
behind ger blue eyes
"live your life
you will feel pain
and heartache
you will grow up
and learn
how the world works
and how peoples hearts
are full of greed
and corrupt in there own ways
you will fall in love
i'll be like the rain
and make you smile
you will have heart breaks
but just tough it out .
You will travel
and see the world
all the beauty
and colors
you will find
"that one "
and marry
you will have children
and raise them
the best you can
and you will grow old
and watch your grandchildren
grow up
and you will die
like every soul does .
I look at her
and smile
she brings the cup
to her lips
and says one last thing
" Live your life"......
and I did .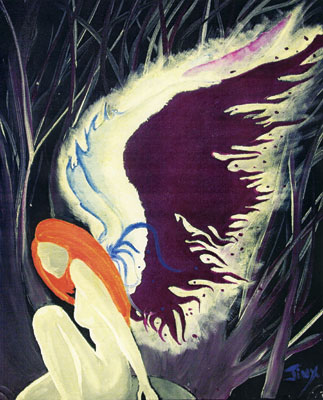 © Megan B., Youngstown, OH