Love Is...
June 8, 2009
Love is when, after only one day of not talking to him, you miss him so much that it hurts.
Love is the way you forgive him when he says sorry, even if you're pretty sure it's not heartfelt.
Love is when you can't sleep at night because all you can think about is how he will never love you as much as you love him.
Love is when you call him to say goodbye and you can barely get the words to pass your lips because it hurts too much.
Love is how you can't forget every word he says each and every time he talks to you.
Love is a sleepless night where the tears you cry say more than words will ever be able to say.
Love is not being able to forgive yourself because you didn't have the courage to tell him you love him even though you knew that that was the last time you would ever get the chance to.
Love is honestly meaning it when you say that you hope he's happy, even though it's not with you.
Love is how much you hurt every time someone brings up his name.
Love is dialing his number, but hitting end before he has the chance to pick up or calling him when you know his phone's off just so you can hear him speak on his voice-mail.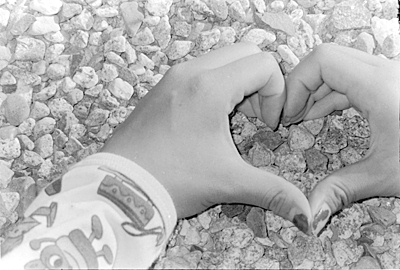 © Caitlin T., Marblehead, MA