Bound to Escape
June 5, 2009
Part 1

Our eyes glistened the day we Finally touched.
I felt weak when you whispered my Name with an irresistible tone.
But I couldn't help myself.
I had to pull away.
Be released from your cozy, Masculine embrace.
You carried yourself after me.
Leaning forward to touch my arm.
I stopped, and stared ahead.
Forcing myself to stay looking Ahead.

Part 2

I couldn't speak to you.
Nor could I instantaneously glance Your way.
I had to stay looking ahead,
Away from the one thing that gave Me exuberance and pain.
I deeply reminisced about every Deceitful word uttered to me, by You:
"I will treat you like the Precious princess you are".
"I care for you so much.I really Do".
I grimaced with distaste from your Words, frustrations from your lies.

Your sweet deceit,
A bitter declaration.
I could force myself to stay Looking ahead no longer.

Part 3

My body trembled as I turned towards you.
My eyes opened to analyze -Everything - other than your Pallid stricken countenance.
I walked towards you.
Carrying myself past you, knowing, That you didn't understand that I Pushed you away, because, I really Don't want to fall for you.
Because your love is as cruel as The grave, and it carries the most Vehement flame.
And I refuse to be burned by you
Again.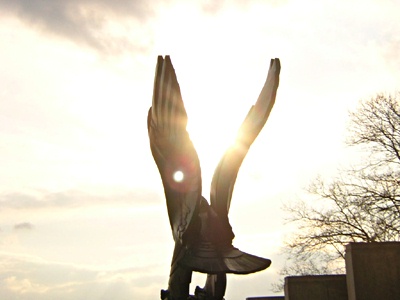 © Brittan S., Claremont, CA