Your Perfection
June 5, 2009
Why do you bother,
To be perfect in their eyes?
Putting on so many layers...
Until you disappear.

The last time I checked,
You were in control.
"They" will be gone all too soon.
As will you.

Let your soul fly for once.
Let your face show what you feel.
Express yourself in ever way imaginable.
Be FREE.

You weren't meant to be caged
You fell into this pit,
Get up now and climb
Climb till you reach the clouds

There you will find what you have been seeking
The acceptance you want so badly
The love you never felt
The secret you never knew...

You are perfect.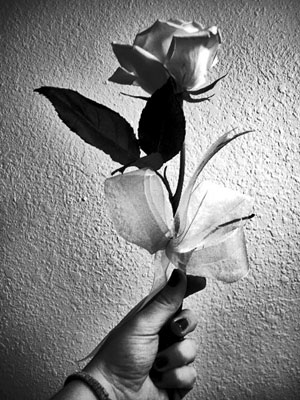 © Lauren R., Edmond, OK