Friendship
June 5, 2009
Friends, walking down the street,
Laughing, with linked arms.
You think back. You used to do that.
Back before Jordyn moved to Florida.
Advancing farther down the street, the laughter echoes.
Then it dies away completely. You cry.
Remembering what you did.
Shared clothes.
Late night phone calls.
Sleepovers.
Daydreaming, you miss the new shadow in the distance.
It sneaks up behind you and covers your eyes.
"Guess who?" a familiar voice asks.
You smile.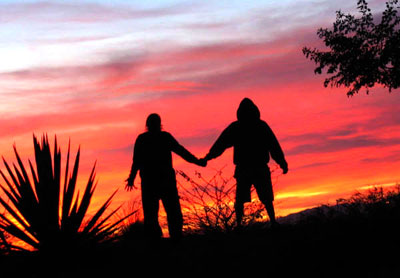 © Rosanna S., Phoenix, AZ