Thanks, Stranger
June 4, 2009
The night's sky screamed suicide.
And I was its seemingly willing victim.
Two thousand feet up above the city lights
And I finally see why no one wanted to sleep.
It's a shame I never noticed the beauty until now.
For a moment I raised my hands in protest.
I didn't want to leave, not when life can be beautiful.
But the wind pushed me closer to the edge.
It whispered in my ear words I always longed for
And I folded into its ghostly caress.
Everything happened so quickly.
Loss of balance. Loss of breath.
Your voice overcame the shrieking wind.
"Quick, grab my hand.
Let me save you."
And when your warm hand encompassed mine
I sighed— in relief and also in sadness.
See, you enraged the night.
It wanted me and it wouldn't let you get in the way.
And it would have me, even if it had to take you too.
So I let you go, even though every fiber of my body
Wanted nothing more than to hold onto you forever.


So, thanks, Stranger,
For showing me that life can be beautiful
Even at the brink of death.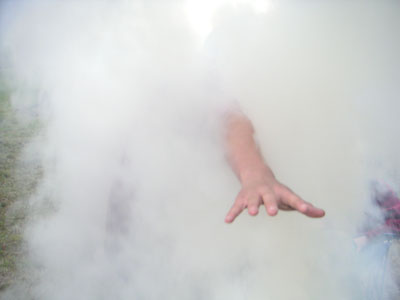 © Garrett M., Port Angeles, WA