When Death Comes
June 3, 2009
When death comes
Like the moon eclipses our brightest star;
When death comes and takes all the light from my world

To cover me in darkness
When death comes
Like an under toe that pulls me from dry land;

When death comes
Like a howling wind through old windows,

I want to live every moment so that when it is my time,
I am ready to go,
Ready for a new playground.

And therefore I look upon everything
As a chance to do something I may never do again,
And I look upon time as irreplaceable,
And I consider eternity to be as incomprehensible as space,

And I think of each life as a an aspen tree;
Each unique tree connected by the roots to the aspens surrounding it
And each name as a snow flake,
On the tip of the iceberg,
The depth of the person lying out of sight,
Beneath the crisp clear water.

When it's over I want to say: through all this time
I have no regrets,
I have experienced everything that I wanted and
I have left a ripple of happiness;
Forever growing.

When it's over, I don't want to have any questions left for this world,
Only curiosity for what comes next;
As life's adventure ends,
Death replaces it with a new landscape to discover.
I don't want to look back at the things I could have tried but didn't,
I don't want to have missed living life,
Simply because I was afraid of damaging the only one I have.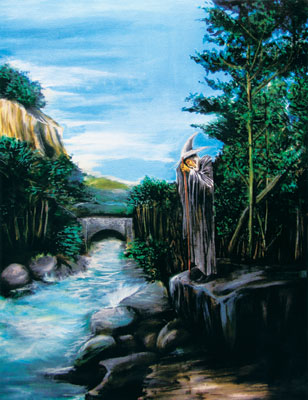 © Mick G., Bellevue, NE