I am Nʉmʉ
June 3, 2009
In a dream I meet
An ancestor from my past.
He sits atop a paint with deep knowing eyes
Long black braids hanging down his back
He speaks Comanche.
He is here in the name of my ancestors.
He asks if I know who I am.
"I am Nʉmʉ, the great kwihnai watches over me." I say proudly.
He begins to laugh, "I can see his strength in you young brother,
I will be waiting to race you in the land of the horses"
"And until then?" I ask.
Turning his horse he says "Live" and he rides back into the darkness.
"We shall race…" I say to myself and I awake from the dream.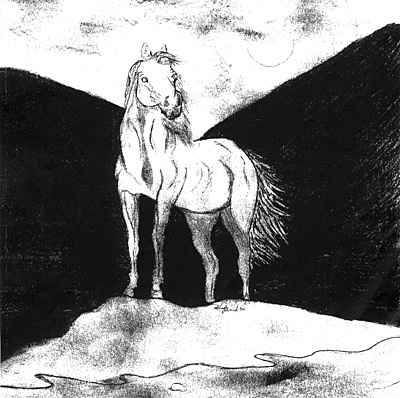 © Melissa W., Whitehall, MT