Modern Day Panther Prowl; Dionysian Desires
MAG
A reckless sort,
a passive god amongst future idols
and future wasted potential.
You're floating on
radio waves
that report which agenda
defines us this week.
What new strategy has been
born to save us from past mistakes
"We" can't own up to.
Save face by
lying to the mass-produced
human race.
You clash with the American idealogy
to expose the propaganda
and to tell all who see your
corner of a dimly lit screen
that the mainstream McPhilosophy
is McScrewed-Up.
You clash to express
in your own satirically ironic humor
that your belief system
is realistic idealism
so you don't lose touch.
You clash with the
time-melting scene
where you burn your innards with
a fake sense of ecstasy.
You clash with small-town boundaries
as you say,
"Babe, if I don't get out of here soon
I'll die knowing I contributed to
the wasted existences."
Your analytical aspirations already
fill every corner of this town.
You clash because,
lately,
life's been pretty boring.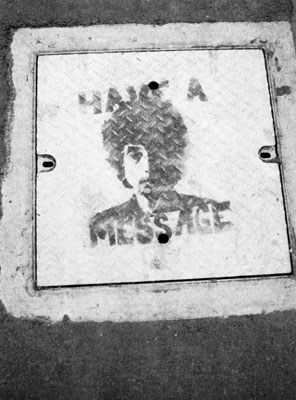 © Elise P., Chula Vista, CA