december 1st
May 20, 2009
the world came to a close the night I left

and then came to an open.

the tears froze to my eyelashes and i saw new possibilities in the street lights.

alone, the stars fading under my gaze, because snowflakes blocked the sky.

inside of me - the realization that in all instability and alone on the street, i was safer than i'd been in a long time.

since the green pancakes & safe hugs

since the homemade cookies & butterfly kisses

since the carrot cakes & wood stove fires

since mom heard God's voice in nowhere and followed him, losing us along the way,

mistaking us for the demons in her head.

the ones only she could see.

that sickness wasn't just a fever or a headache but could show it's face in mommy - and make her hugs go away.

that daddy mightn't be as strong as i used to think and that tears could fall when he found out what i'd done.

that despite the sadness, he could be angry enough to throw you into a wall.

"mommy doesn't have a problem" daddy would say.

we would say "we're scared"

he wouldn't believe.

I had thought that God had gone away.

Or the God I believed in.

'Cause mommy's God was still there, still talking.

So i kept praying. and praying. and praying.

then i started cutting. and cutting. and cutting.

then drinking. and drinking. and drinking.

until i left. opened the door with my grocery bags full of clothes
onto the road and down the street
crying tears of disbelief, under yellow lights

realizing that a door had closed behind me.

and hoping another would open.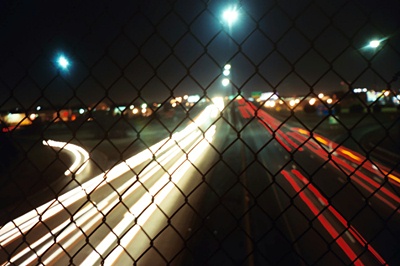 © Jordan L., Wichita, KS