What is love ?
May 24, 2009
Love. What is.. love?
Isit a bird, a plane or that feeling people always say they have?
''I love you'' why do people use that word in a sentence with such meaning all the time? Like it's nothing special?
Love is so beautiful and out of this world it's like your stepping into your own
galaxy with another.
Love is like a feeling so surreal sort of like meeting the queen tommorow or
winning the national lottery this week..
Love is like being in the freezing cold, with shivers running down your spine and bumping into the love of your life right there and then, then feeling a sudden warmth through your body.
Love is like feeling so empty inside and then falling for someone special that makes u feel so fulfilled.
Love is alot of beautiful things.
Love is great.
I mean i don't know. That's just what i've heard,
so i suppose i've got alot of waiting to do before i feel ''love'',
and i'm sure those who are reading this do to because if you didn't,
why would you be reading about love when you should know what it's all about if you've experienced ''love''?
Anways who knows what's in store for us, today, tomorrow or the next..
For all you know love could be waiting around the corner.
Love.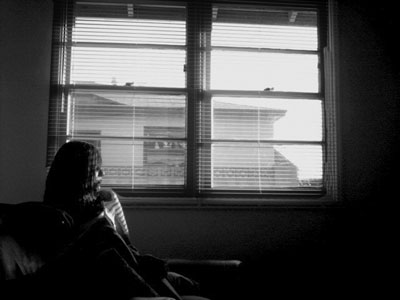 © Roxana R., Tustin, CA