Help Me, Alice
June 2, 2009
If eyes are meant to see
Why don't they search?
If an inquisitive nature kills,
It ends here.

But I choose to spiral down into the circle
Of seconds.
If time is confusion,

All I have is time.


My hands are used.
But the others that labor around me–
Theirs–
Worn, powerful, strong, majestic.
Their time surfaces.
Their time is knowledgeable.
My hands will become expendable
As the hands circle around me.


As numbers glide by
I see my progress.
A fool of the confusion–
My progress, my work is expendable.


My hands are infant-like
Clean, young, soft, vacant.
I'm sorry hands.
Our whirlpool of numbers left us questioning.
The answer:
To enjoy to the excruciating pleasure
Of curiosity.
But the pain can keep ticking by.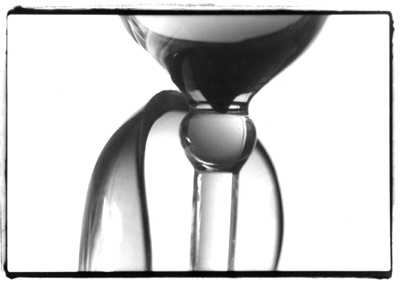 © Maria P., Bethesda, MD