I Hate Your Girlfriend (You're Beautiful)
June 1, 2009
Your eyes are painful to look at
They're too amazing to look away
Your mouth is in a constant kiss
One I've never had
Your hair is soft
You smell so good
I love you more than she ever would
You're beautiful.

She's okay, for just anyone
But not for you
She's a hottie
You're a god
She's got the body and the face
But she doesn't have what it takes
To be worthy of you
You're beautiful.

You love her
She loves you
But she bosses you around
She forces you to do things you'd never want to do
She blinds you with her beauty
But she's too heartless to appreciate your's.

I love you more than she does
And I'd treat you how you deserve
How can I not love you so much?
I can't help it
YOU'RE BEAUTIFUL.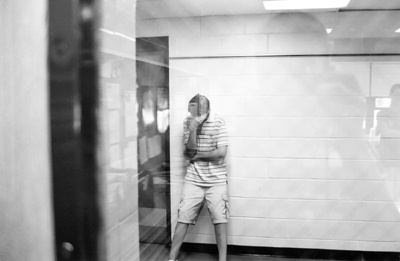 © Kyle W. Pompton Plains, NJ