The Story
June 2, 2009
I want to write a story.
Not a story about young lovers falling in love.
Not a story depicting sorrowful views upon myself.
Not a journal.
Not a wish-giving, heart filling, incredible story.
One who hopes not to be sold for selfish greed.
But a story of revival.
Why am I on this Earth?
God, answer my prayers.
As your rain pours down.
Grace is obvious in your glorious presence.
Open their eyes to the world they live in.
Rupture the ground and carve mountains and canyons with your strong hand.
Fill them with rivers flowing passionately from the temple of your heart.
Bring them a certain peace that will restore what was lost.
Bring us back from this downward spiral we all find ourselves in.
Teach them of your creation. Of your love. Of your wrath.
For you are what we need.
Not money.
Not trophies, promotions, or pride.
Not Starbucks or a novel from the local bookstore.
We need your love, grace, and kindness.
I want to write a story.
A story of your miraculous grace.
But it has already been written.
Your word flows through us all.
All we have to do is learn to read.
Because you were, you are, and will always be.
God on high and giver to all men.
So I will leave now.
And write now for others.
So that they might be filled.
As I am.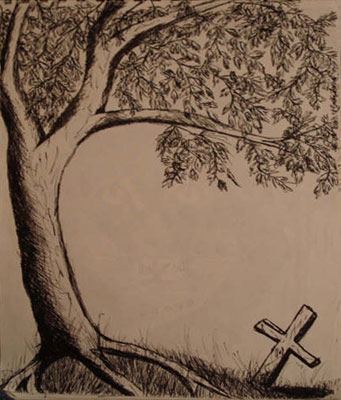 © Courtney K., Bethel Park, PA