The Rose and the Flame
May 31, 2009
Ever love someone so much
The things you do are insane
Have you ever heard the story of
The Rose and the Flame?

She started as a seedling
And everybody knows
That time grew her into a bud
Transformed, a beautiful rose

He started out a spark
And him you can not blame
But he burns out all that's in his way
He's now a roaring flame

One day the flame had burned a plain
He burned throughout the day
He stopped awhile, stood in place
A rose stood in his way

The rose looked at the fire
And the ash he left behind
The rose looked into flame and asked
"Is the next life you take mine?"

"Yes. I have to take your life.
But, before you judge, please learn
That I am only just a flame
All I do is burn.

I really wanna be different
But, if I tried, I'd be a liar
I have to burn and burn I must
After all, I am a fire."

The rose had giggled
Then she said "You don't have to explain.
If burning's all you do, burn me.
Continue to be a flame."

"No. I will not hurt you.
I don't want you dead."
And because the flame had liked the rose
He singed around her instead

Time had passed, he burned more things
Until there was nothing else
He had burned all the world had offered
Except the rose itself

Now with nothing else to take
We know without a doubt
that if nothing a fire has to burn
It surely would die out.

"What's wrong with you, Flame?
You're getting smaller." she said without a sass
"If nothing else I have to burn
I'll die as time will pass."

The fire knew he soon would fade
The rose started to cry
She looked the flame into the face
"Burn me, so you don't die.

"I like you, Flame. So please don't die.
Let's end this little game."
"Please take my life, so you'll have yours.
You don't have to be ashamed."

"I like you too much. I'd rather die.
I don't wanna burn you!
I'll do anything except burn you down
That's something I will not do."

The rose took heed to the words of the flame
And then, she wiped her tears
"You'll do anything I ask you, Flame?
Fine. Lend me your ears.

I want you to close your eyes
Stick your lips out for a kiss."
"What's a kiss?" The flame had asked
"It's a moment of bliss.

You give them to those that you like
A kiss is very sweet.
And sometimes the feeling is so good
Your heart may skip a beat."

The flame know nothing of a kiss
He was being mislead
But since he loved the rose so much
He did just as she said

The rose then had leaned forward
She grabbed Flame by the hand
She know exactly what she was doing
Furthering his life span

She took flame in and kissed him
She held him in her grip
She made sure she held very tight
So, that Flame would not slip

"Rose! What are you doing?!
Let me go, you'll die!"
"Kiss me if you love me, Flame..."
Is what she started to cry

The rose continued to kiss the flame.
Those were her last words that day.
And Flame had kissed and held her close
As Rose had burned away.

Rose only wanted best for him
Her love was very kind
And because he loved the rose so much
Rose was always on mind.

Rose never really burned away
Because its simple, you see.
"As long as I have Rose on mind...
Rose will exist in me."

And flame was happy he kept her there
It filled him with such glee
Because as long as he did that, they BOTH would burn
Burn for eternity.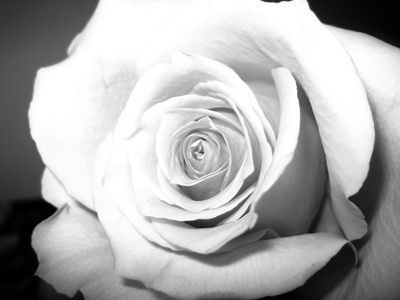 © Kimberly C., Houston, TX