You Don't Care
May 31, 2009
I feel hurt,
I feel broken.
Someone finally succeeded,
In ripping out my heart.
Throwing it on the ground,
Stomping it into pieces,
And then giving in back to me.
Are you happy now?
You are the one that hurt me the most.
I guess it's just meant to be,
Meant for me to be all alone.
No-one cares anymore,
Everyone has given up on me.
No-one cares if I crash and burn,
But especially not you.
You talked to me nice at first,
Trying to build me up,
So that you could then knock me down.
You didn't care how bad you hurt me,
You didn't care at all.
I thought that you were the perfect guy,
The one who would NEVER hurt me.
Boy was I wrong.
I have ripped everything about you,
Poems,
Everything,
It's gone.
Just go on with your life,
You don't care about me anyway.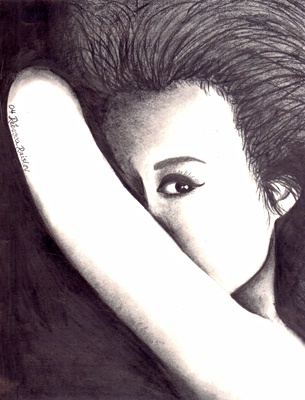 © Rebecca R., Edison, NJ