Circular
May 31, 2009
Life is a confusing thing
It spins round, and round in a golden ring.
As we lay our head down to sleep,
for those we seek,
for those we weep.
Lovers, brothers, sisters, aunts
Those we love receive the worst of our rants.
Spite, hatred, love, laughter
What memory do we leave this life there after?
We see the surface, we see the other,
but what lies there under?
In the dark, in the cold,
there are ways that are told.
For all that is spoken,
take this as a genuine token.
Life is just another great sacrifice,
full of people to give you advice.
Use your own imagination
to form your own foundation to a beautiful creation.
Beauty is what you see,
not all that we should be.
Listen to our mothers because they care,
they bestow upon us what is right and fair.
Of all the war, of all the hate
do not let it procreate.
Spread kindness and belief
Share the message of awareness and relief
Look into another's eyes,
and see a friend on which to rely.
Do not be afraid of shedding tears,
for they are the aftermath of overcoming your fears.
What is fake, what is real?
our hearts beat strong to make us feel.
Seasons change from day to day,
for all that tomorrow may bring to bay.
Much goodness and much evil, neither the same
yet similar to our way of life, twirling round and round in the circle game.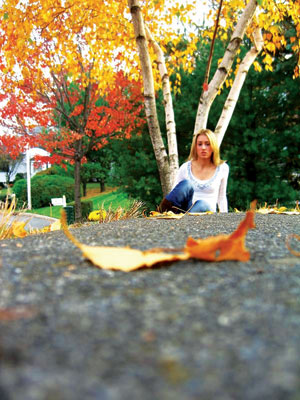 © Stephanie F., Garnerville, NY