True Love
May 31, 2009
True love is hard.
Hard to bare -
Hard to keep lasting -
Hard to figure out -
But most of all, hard to find.

She can always see him, knowing the truth.
Everyday, walking past him, only able to say "Hello."
She cannot let her feelings show
Because of the other girl -
Her best friend.

He knows who he likes,
He knows who he loves;
The girl who he is with,
He can tell is not the one.

The girl he loves is hiding -
Hiding behind a wall of
Talking friends.

She cannot bare this anymore
He is trying to keep the bond lasting,
She finally figured it out.
They know they are true love,
When will they admit,
And finally come out?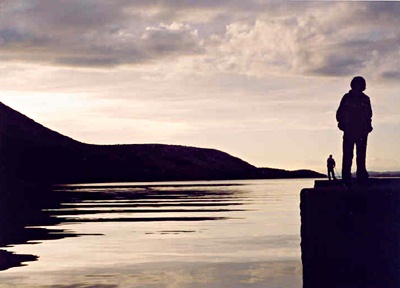 © Julia K., Nagykovacsi, Hungary