How to Make PB&J
May 31, 2009
How does one make good PB&J?
What a silly thing to ask!
It's as easy as 1, 2, 3
Now just sit down and relax.

First you take two slices of bread,
Some peanut butter too,
And slather on as much as you like,
The choice is up to you.

Now next comes the sweetest part,
My favorite, if you will,
The jelly, bright and sugar sweet,
For it I would kill.

Take your favorite flavor now,
Raspberry, grape, or strawberry,
Also peach or watermelon
And even boysenberry!

Now take a spoonful of that jam,
And spread it till its smooth,
Place the bread with sticky sides together,
And your labor now is through!

PB&J is important you know,
It reminds us of when we were spry
So if you are feeling so very old,
It will make life seem easy as pie!

Some people say that PB&J
Is a childish thing, you see,
But if you really look hard, deep down inside,
They are the childish ones, not we.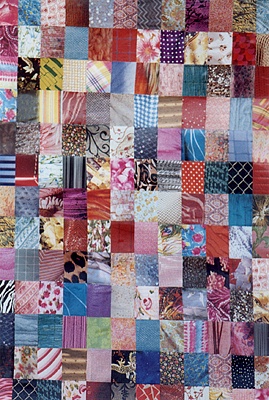 © Amanda F., New City, NY