Big Blue Sky
June 1, 2009
I am open as the sky
My ideas fly around like birds
Chirping at my ears.
The stars are my thoughts
So many flashings; too many to count.

I am as open as the sky.
Mellow as the moon and
Bright and wild as the sun.
Rocket ships are people in my life
Popping in and out
As much as their fire burns.

I am as open as the sky.
My personal life is an alien
Known of but not known.
I change my mind as often
As balloons pass by.
I am the sky
Clear and shiny when I'm happy and
Dark and stormy when I'm angry.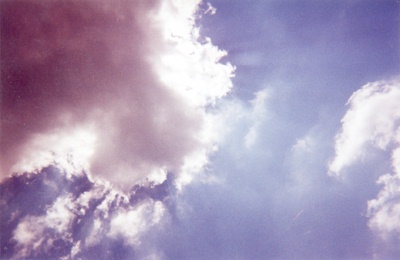 © Kena A., Huntsville, AL