New Face
May 27, 2009
Light crept around his innocent bruised face,
Creating a dark side never seen.
He wasn't a Monster,
Just a dark weight hanging
By feather weight string.
Eyes scold as anger is stolen from his father
And revived into the son.
The crash did this,
The nose diving expenditure,
Ending with fireworks of fire,
And repulsive blood, sweeping through the incandescent scene,
Like a stream full of lifeless water.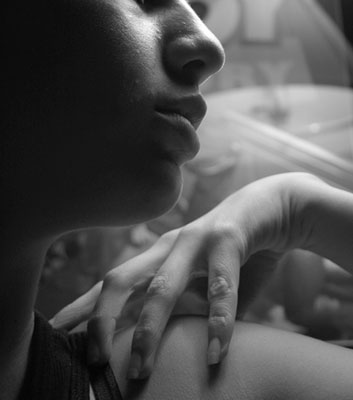 © Rebecca B., Santa Clara, CA