The Art of Conversation
May 27, 2009
Brown eyes stare
Straight through me
Nails, short, chopped
red from too much contact
With a nervous mouth.
Feet, convered in mismatched socks
Hidden under torn, faded Converse
That I sware were once new
and pretty, and easy to look at.
I can't meet those eyes
Those easy, calm
Serious brown
Brown eyes
That look at me
Through me.
Accompanied with ears
That listen
Like my trembling mouth
My shaking lips
Have something worth saying.
Any other time
Brown eyes don't dare to look at me
And I have so much to say.
Why do words
Soundlessly fall from lips?
After sliding through teeth pulled tight
White squares that wish to shine
Like those brown eyes.
Why do words
Stuck together to form sentences
Somehow attached to meaning,
A previous thought,
Fail me now?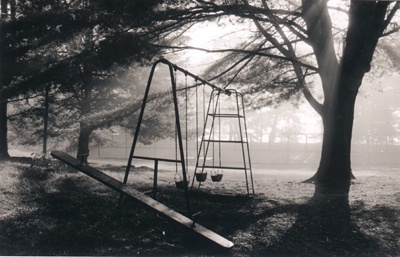 © Steve S., Marblehead, MA