Failed Small Talk
May 27, 2009
You walk towards me
But your blue eyes
Are not allowed to look at me
For some unknown reason
or at least unknown to me.
You won't let me make conversation
There are things you're not saying.
I try to pretend I can't tell.
I call your name
quietly, softly
Unlike what I'm used to.
And you meet my eyes
for a moment.
And stand near
but above me.
When you decide you're done
You merely walk away.
If I had something else to say
I would call you back.
But I don't have anything
No words of importance.
So it's as you see it.
Pointless.
And you will walk away.
I'm left alone
With the failed attempts
To start a conversation.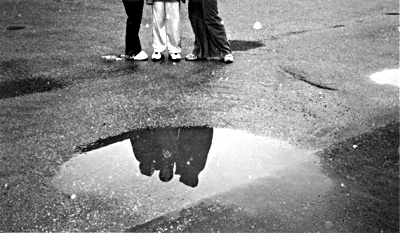 © Gary C., Pequannock, NJ