Fear
May 27, 2009
Fear

It appears within the earliest stages of life,
In the baby's eyes
As it reaches up,
Afraid the very second mommy walks away
That she'll never return,
Lying there, helpless,
Scared to be left alone
Without mommy's warm embrace.
When she comes back,
Does it disintegrate?

Later,
The closet is the one place you'll never go.
Mommy and Daddy must check it
Every night before you sleep,
Never stepping down
Without a peek underneath,
Cracking the door,
Leaving on the light,
Afraid of all the monsters
Hidden in each nook and cranny.
Will they go away?

Later,
You awake in the morning,
Hesitant to look in the mirror.
Praying that the little red critter
With the white head will not be there,
Wanting acceptance from your peers,
Hoping they wont stab you in the back,
Scared to view the grade on the previous test,
Stressed from the load of work,
Searching for the perfect dress,
The perfect date.
When will they arrive?

Later, after most easy things have disappeared
You're left wondering what he thought of you,
Desiring to be happy with this job
Wishing you made more
So that you wouldn't be left with the burden
of bills.
You wish success was closer within your reach,
Pleading with your son to do the right things.
Failure isn't one of your biggest fans.
Fear,
Does it ever stop?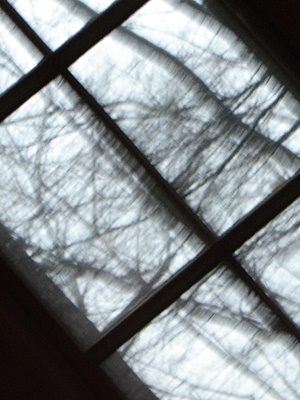 © Claire H., Boxford, MA