So Green!
May 26, 2009
Walking barefoot,
cool, slick grass between my toes.
Red and orange of sunrise
streak across the morning sky.
I listen hard,
hear the words of the humingbirds.
So green,
this widllife i love,
So green.

Sunrise is in the past,
scortching hot is the day.
I walk to the lake,
past the tall green trees.
I dip in my toe,
the toe of my barefooted body.
I hear new sounds, words of the birds.
So green,
this wildllife i love,
So green.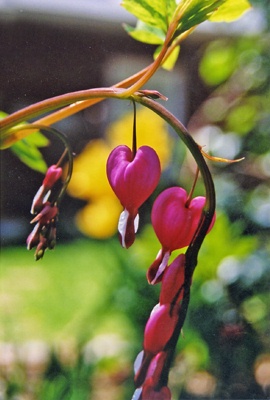 © Sophia E., Wilmington, DE