My Friends
May 26, 2009
Here I am on a cold, cold day.
Everyone around me is sand.
A castle, a school, a pool of saltwater;
A pile of stones.
The Sand People don't laugh, or jeer.
They just sit quietly here.
Void of emotions like fear,
Never to leave me here.
Alone.
Yet, still here, I will try to be myself,
Remove the sand from my clothes and tell them stories.
He who has ears let him hear,
Him with a mouth let him speak.
They are blind, senseless, and sad, yet-
These are my friends.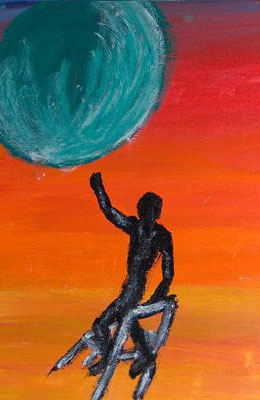 © Maegan F., Harrisburg, NC